Taleem
International and Pakistan law declares that all children have the right to go to school and should get educated. Taleem or education is the foundation from which a person with disability can achieve different opportunities to succeed in life. However, owing to less knowledge of governmental schools on how to cater to children with disabilities, a social stigma hindering parents from bringing their children with disabilities out and the lack of governmental attention has led to a very low literacy rate in children with disabilities in Pakistan.
NOWPDP Provides Primary Schooling to Children with and Without Disabilities
NOWPDP provides special and inclusive education to children with disabilities equipping them such that they can eventually join the mainstream society. NOWPDP offers primary schooling through The Inclusion Academy (TIA) in Karachi, and Moriro Markaz in Sujawal, Sindh.
M Fayaz Laghari | Student at Moriro Markaz

I was always bullied by the other students for my hearing and speech disability at my village school. But then I joined Moriro Markaz and I can't remember the last time I was so happy. My mom is so amused because I don't want to even miss one day of school which I usually tried to before. I have made nice friends who help me and don't laugh at me. I hope every child like me with a disability has friends and a school like this.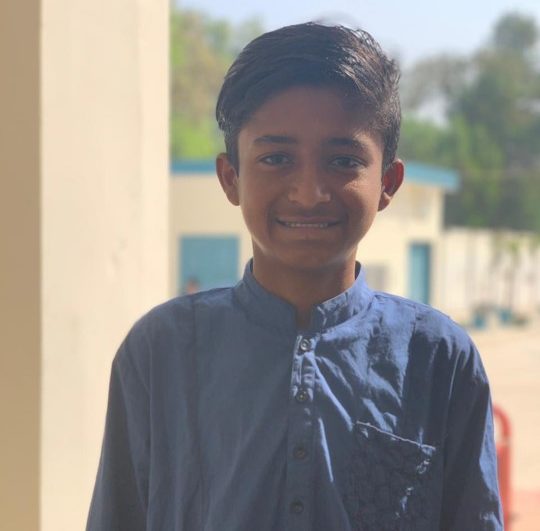 The Inclusion Academy
In the year 2020, Dastoor launched The Inclusion Academy which is a model integrated education set up for children with and without disabilities. As a pilot project, The Inclusion Academy dictates an exemplary way forward of how special education in Pakistan could be both inclusive and effective.
The school is the first of its kind and a model of inclusive education for children with and without disabilities in Karachi, incorporating STEAM (Science, Technology, Engineering, Arts and Mathematics) education at early years. Students' academic levels range from Pre-K to Grade 3 with special emphasis on monitoring and evaluation of the individual education plans and integrating socio-emotional learning (SEL) in the core subjects.
An integrated classroom not only facilitates both children with and without disabilities, it also fosters a beautiful spirit of empathy and helpfulness that can be widely seen in the students within the first few weeks.
Moriro Markaz
Moriro Markaz is a Center for Excellence for Disability Inclusion in district Sujawal, Sindh. It was established in 2021 under the Public-Private partnership with the Department of Empowerment of Persons with Disabilities, Sindh. It works under the mandate of empowering persons with disabilities through the arenas of skills development training, employment, and welfare activities.
With the help of partners like FESF, Shine Humanity, Special Olympics, and IPM&R, NOWPDP provides free educational and vocational services, along with health and sports facilities, to children with disabilities across the district. As of 2022, 100 children with different disabilities are enrolled in the school.
We understand that each student comes from a different environment with different psychological needs. Thus, we customize and plan our activities in a way that caters to individual needs. We take pride in the utmost parents' engagement to support and improve the learning, development, and health of their kids. On the other hand, we conduct teacher-training to ensure that our teachers are fully-equipped and well-trained to meaningfully and positively transform the lives of our little souls.