Our Journey
2022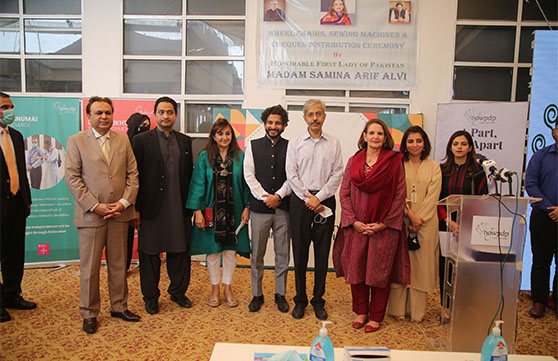 First Lady of Pakistan, Begum Samina Alvi visits NOWPDP to lend her support to disability inclusion and distribute wheelchairs and sewing machines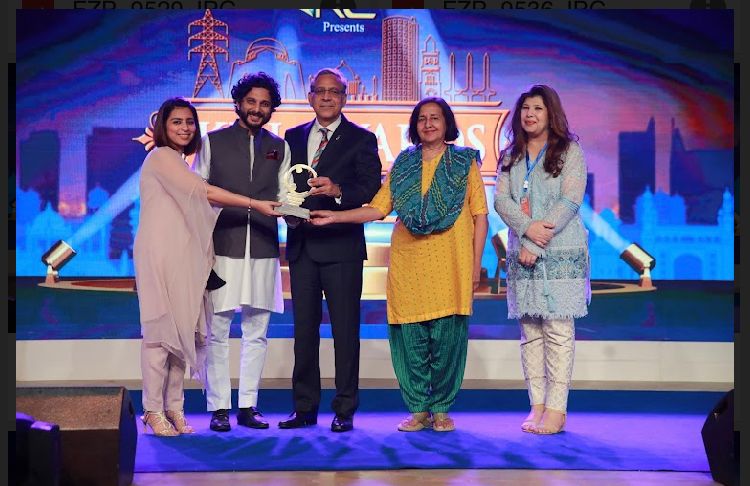 NOWPDP wins the K-Electric Award for innovative practices in economic empowerment of persons with disabilities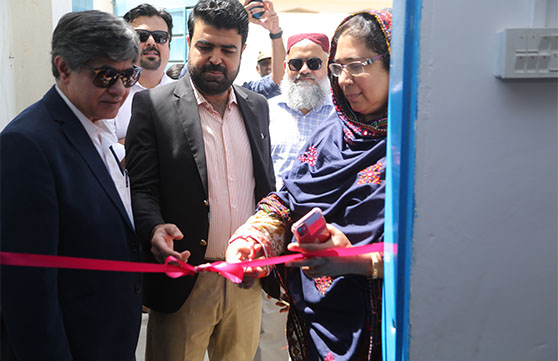 NOWPDP launches its first clinic with Shine Humanity at Moriro Markaz in Sujawal to cater to primary health and hygiene of its residents living nearby and afar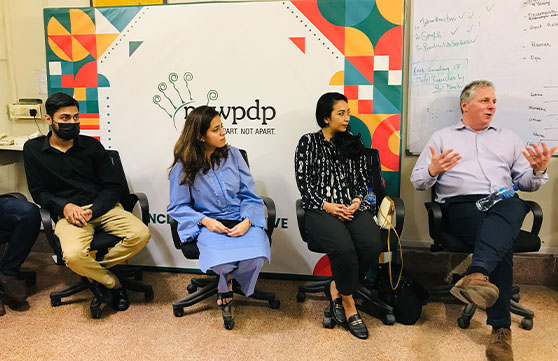 NOWPDP wins the British Asian Trust (BAT) grant for its Saheli Project
2021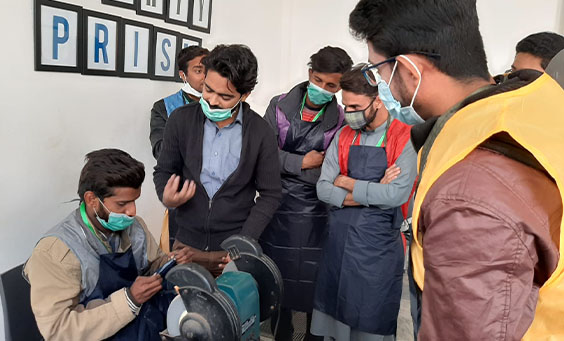 NOWPDP partners with Soorty Enterprises on the Soorty Prism Project to facilitate PWDs' vocational training and job placements in the textile sector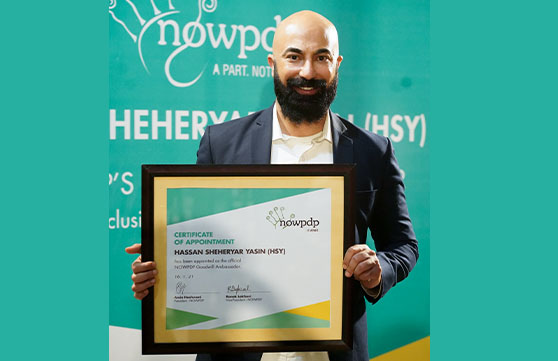 Hassan Sheheryar Yasin (HSY), renowned designer, host and actor becomes NOWPDP's first National Goodwill Ambassador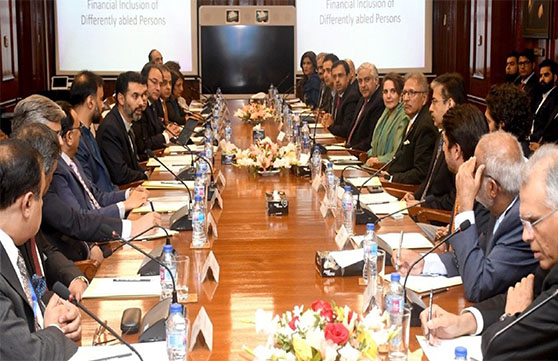 SBP's Launch of their policy on financial inclusion
NOWPDP's first ever Tuk Tuk March is held with great excitement in 2021 to support retrofitted rickshaws and their drivers for reclaiming public spaces.
2020
Special education kick-starts through the Moriro Markaz school
NOWPDP partners with Pepsi for their Millions of Meals campaign during COVID-19 pandemic to distribute food rations to persons with disabilities and their families in interior Sindh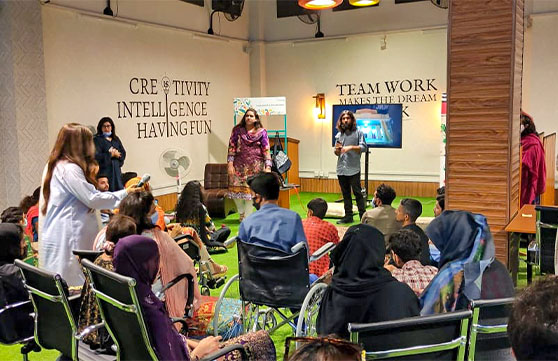 NOWPDP Islamabad opens in 2020 to cater to the central region as well as retain engagement with the federal government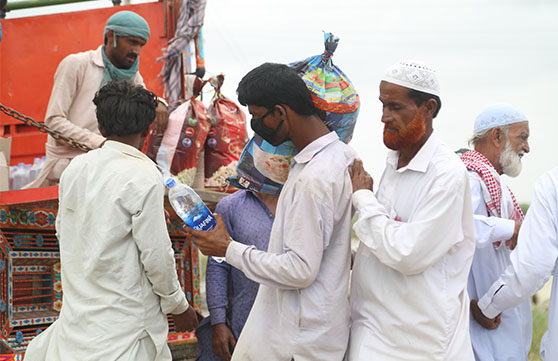 After the COVID-19 pandemic grips the nation, NOWPDP sets out to distribute ration across Pakistan deeming sustenance of the utmost importance to survival. This is when our pillar Falah comes into being.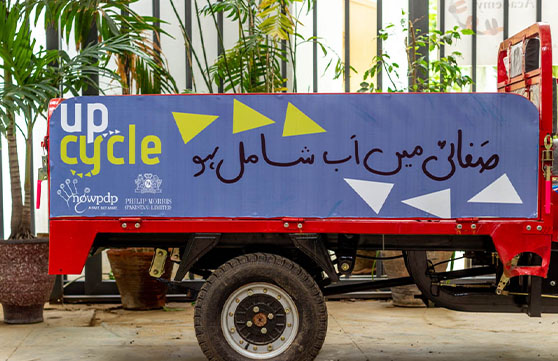 NOWPDP partners with Phillip Morris International (Pakistan) to run an anti-littering campaign that entails kick-starting an eco-friendly facility and a beach clean-up drive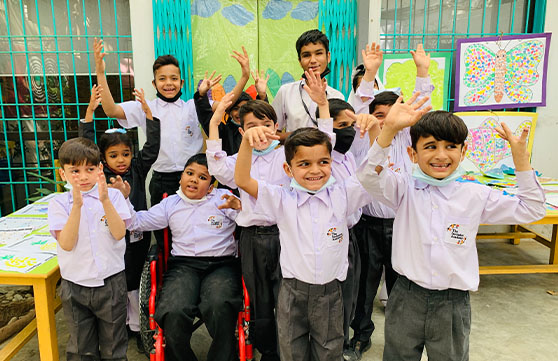 The Inclusion Academy is established as a pilot integrated school for children with and without disabilities
2019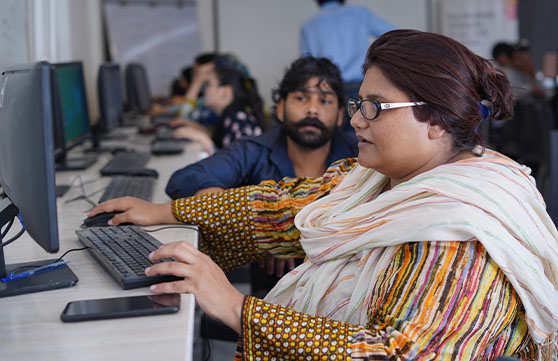 The NOWPDP Training Center gets built in 2019 as the influx of internal trainees grow. To boost this initiative, is the study commissioned to NOWPDP by British Council "Moving from the Margins"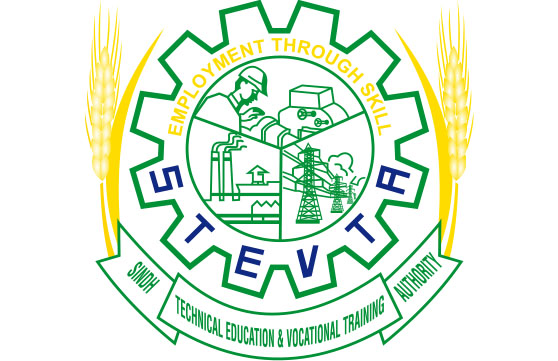 NOWPDP formalizes vocational training by affiliations with SBTE and STEVTA
The first Center for Excellence in Disability Inclusion (CEDI) opens in one of the most destitute districts of Sindh, Sujawal. It is named Moriro Markaz.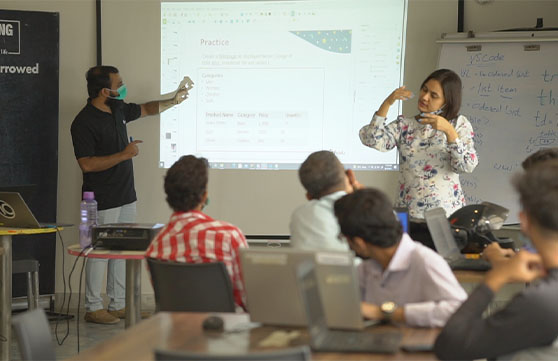 100 Days 100 Lives campaign begins as a way to engage the community directly to facilitate PWDs job placements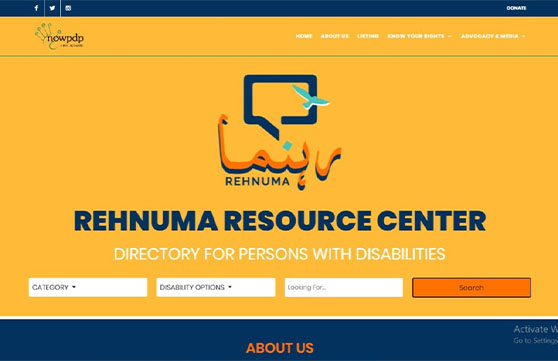 The portal of Rehnuma is launched to facilitate PWDs seeking out information on their rights and facilities they are entitled to
2018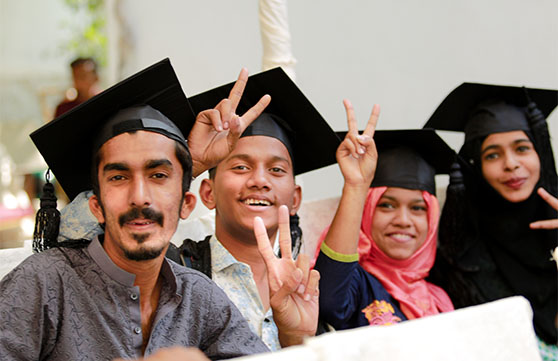 NOWPDP wins the GIZ grant for the facilitation of vocational training and job placements for persons with disabilities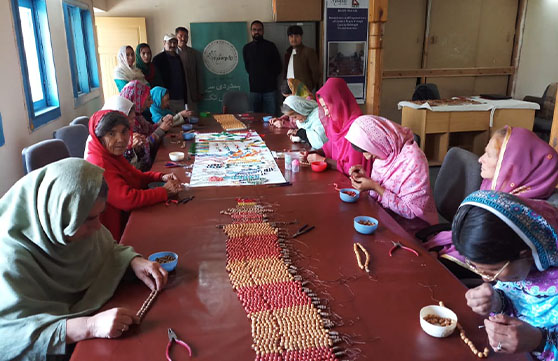 NOWPDP partners with KADO on the skills development training of women with disabilities in Hunza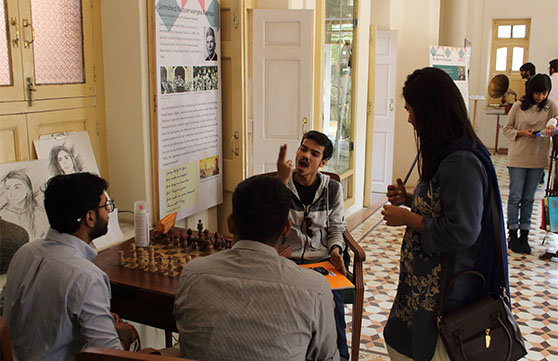 NOWPDP begins its first ever human library called Breathing Books to create a personal and intriguing platform for the public to engage with PWDs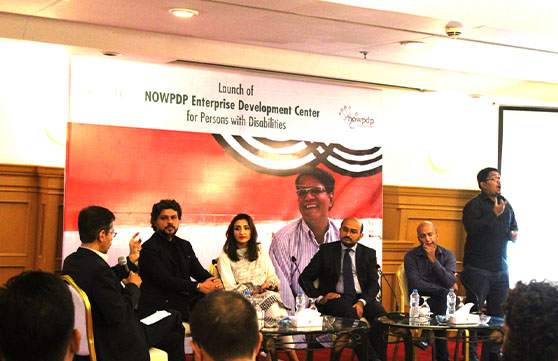 The Entrepreneurial Development Center or EDC is launched as a sequel to the Khudmukhtar project on self-employment of PWDs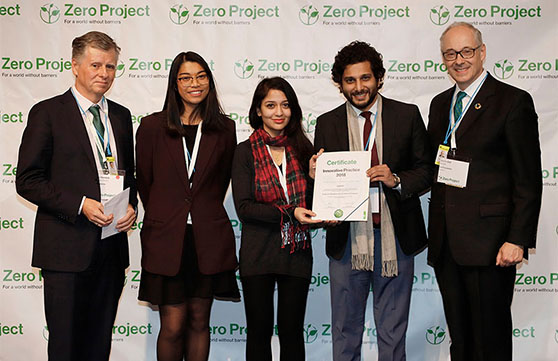 NOWPDP wins the Zero Project Award for Innovative Practices in Workplace Accessibility for Persons with Disabilities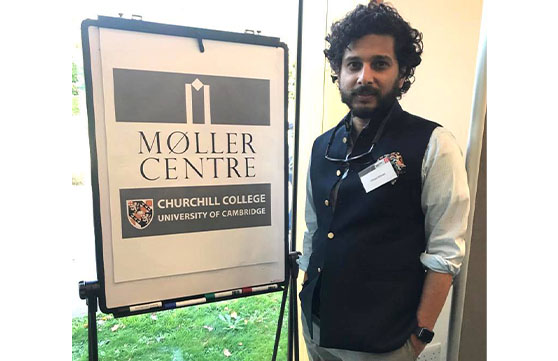 Omair Ahmad went to UK for Future Leaders Connect in 2018
2016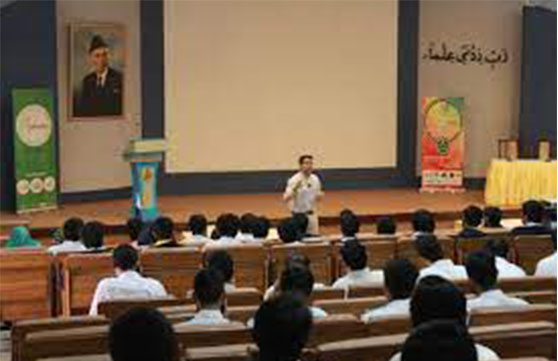 NOWPDP facilitates the design of an accessible cycle in its ACDC competition that panned across Pakistan.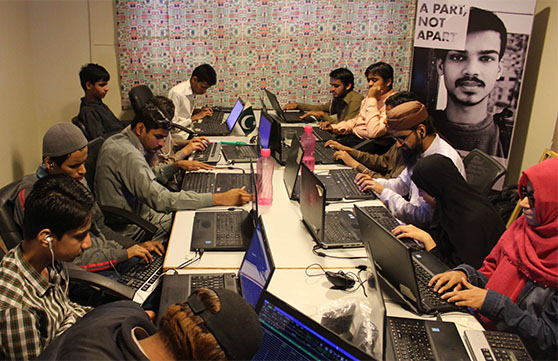 Dastoor kick-starts in 2016 to work on special education as well as vocational training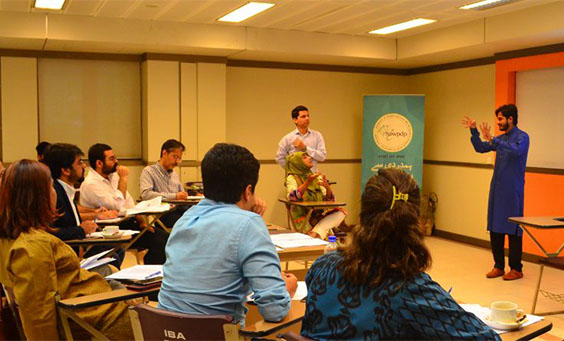 Khudmukhtar is a competition which happens in 2016 where PWDs from across Pakistan pitch their business proposals and win funding
2015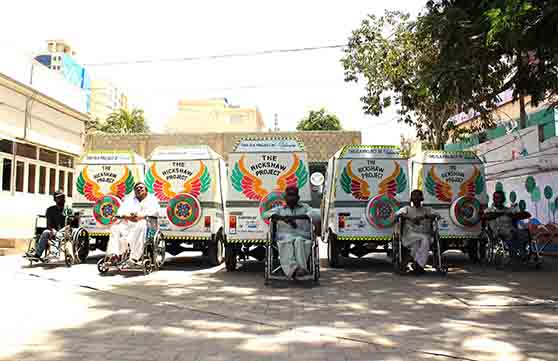 The Rickshaw Project – currently under the pillar of KhudMukhtari – kick-starts with its retrofitted rickshaws for persons with lower limb disabilities
2014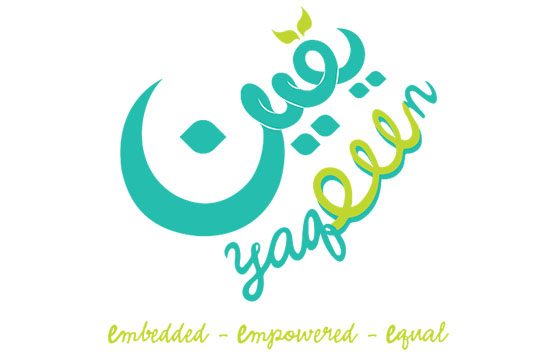 Yaqeeen comes to life as the department that facilitates PWDs' employment and builds capacity of organizations
NOWPDP finds a quaint building nestled in the heart of Saddar making our office central and accessible to every Karachiite.
2008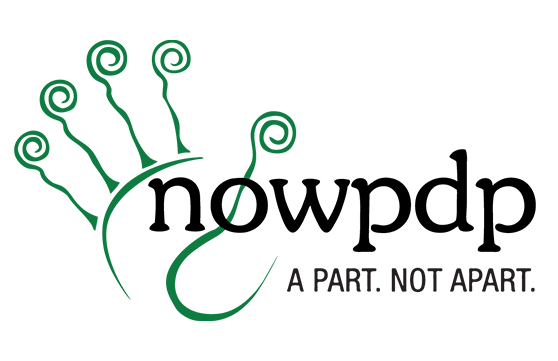 NOWPDP begins its journey as the Network of Organizations Working for Persons with Disabilities Pakistan